The US Forest Service announced reducing dollars distributed to states for programs that help rural communities where the Forest Service is such a large landowner.  Exceeding Forest Service fire fighting expenses this fire season is a factor in these reductions.
FoxNews.com has a worthwhile article on this:
Click here to read "US Forest Service Taking Back Federal Funds from States Over Budget Cuts"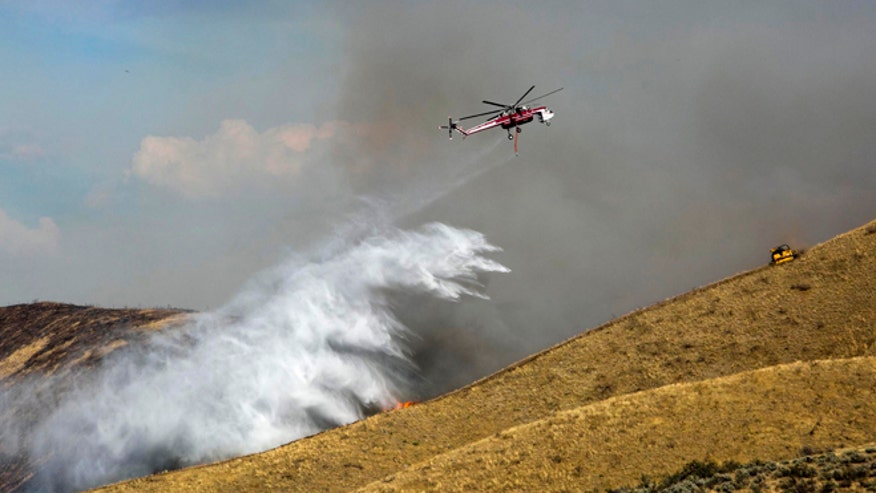 A fire attack helicopter drops water along a draw on Idaho 21 as a bulldozer plows a fire line.